Milwaukee Divorce Lawyer
Choose the Best Divorce Attorney for Your Unique Needs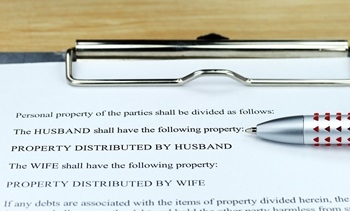 Choosing a Milwaukee divorce lawyer is a difficult and emotionally exhausting process. Whether you've just been served with divorce papers or you're contemplating ending a marriage, you probably feel like you've run out of choices. An experienced Wisconsin divorce lawyer will help you find your options even when it appears you have none. Choose attorney James Donohoo for Milwaukee divorce lawyer services in Wauwatosa, West Allis, Franklin, Oak Creek, Greenfield, Glendale and the surrounding areas.
Wisconsin Divorce Settlement Versus Trial
Most Wisconsin divorces are conducted, at least in part, via settlement negotiations. Many Milwaukee divorce attorneys begin with unreasonable demands in efforts to maximize their negotiating position. If you've recently received divorce papers, call an experienced family law attorney before you sign anything. These demands can be disputed through negotiation or trial. Choose Milwaukee divorce attorney James Donohoo and your case will be prepared for both.
Milwaukee Marital Property Division Attorney
Rights to marital property and marital assets are contested in court when agreements cannot be reached. These properties can include houses and other real-estate, cars, investments and debts. An experienced Milwaukee divorce will help ensure divorces involving small business owners needn't disrupt the business' flow of income. There are a number of factors the court will draw from in determining which spouse gets what property. Judges have some discretion in this regard. As an experienced Wisconsin property division attorney, James Donohoo will help you achieve the most favorable results based on your specific priorities. Contact James Donohoo for more information about marital property division in Wisconsin.
Wisconsin Lawyer for Spousal Maintenance and Alimony
Certain divorce circumstances may yield a claim to alimony, known as spousal maintenance in Wisconsin. Divorce law in our state outlines a number of considerations including the length of the marriage, earning capacities, changes in earning capacities and other variables. The court may also draw from other factors it deems relevant. Whether you are seeking to succeed in a spousal maintenance claim or defend against an unreasonable claim, an experienced Milwaukee divorce lawyer will help present your best case and most relevant information, positioning you more strongly in your spousal maintenance claim.
Milwaukee Lawyer for Pension and Retirement Fund Rights in Divorce
No matter whose name is on the document, high value accounts like 401Ks, IRAs, Roth IRAs, and pensions are subject to challenge in a Wisconsin divorce contest. Nuanced consideration should be made for protecting your interests including protecting yourself against potential tax complications and early withdrawal penalties on jointly managed accounts. Contact James Donohoo for more information on Wisconsin pension rights in divorce.
A Note on Military Divorce in Wisconsin, Other States, and Abroad
In Wisconsin and abroad, clients often worry about the complications of military divorce. Common concerns include military pension rights, continuation of insurance benefits, child support issues involving BAH, spousal maintenance, and other considerations, including a Survivor Benefit Plan (SBP) to protect the non-military spouse's pension rights in case of the death of the service member. Divorcing an active duty serviceman in the Army, Air Force, Navy, Marines, or Coast Guard, or divorcing your spouse while you are an active duty serviceperson carries many more variables than a divorce involving a civilian. James Donohoo has represented service members stationed in among other countries South Korea, Afghanistan, Iraq, Kosovo, and Germany.
Contact James Donohoo for experienced military divorce attorney representation in Milwaukee, Greendale, Greenfield, Franklin, Oak Creek, Wauwatosa, West Allis, Shorewood, Whitefish Bay, Glendale, Brown Deer, St. Francis and the surrounding communities. Remote services are available via email or telephone.